How Our Construction Safety Device Was Invented
Worried about the possibilities of his co-workers becoming impaled by protruding concrete reinforcement bars, construction safety professional, Michael Carnicle developed the Carnie Cap System. Even though his contractors were using the then-accepted orange caps, injuries were still occurring. Working with input from his site superintendents, Mike came up with the idea to place the 2" x 4"s in two squared U-shaped brackets supported by a tube that would slip over and encase the rebar.
After discussing this concept with his superintendents, he was encouraged to pursue developing a working model. "It was the job superintendents who challenged me to take action," Mike emphasizes. It would take Mike two years to gain a patent and another nine months of testing in five Western states before he felt it was time to put his "Carnie Cap System" ("Carnie" is short for "Carnicle") on the market.
Today, the Carnie Cap System enables contractors to comply with Occupational Safety and Health Administration Standard 29, CFR 1926.701 (b), which requires protruding reinforcing steel be guarded to eliminate the possibility of impalement. The Carnie Cap System also meets the OSHA requirement of withstanding a 250-pound weight dropped from 7 1/2 feet without the rebar breaking through. Now the safe and simple technology Mike Carnicle developed for his own employer is now available for work sites throughout the country. For more information on how the Carnie Cap System works, click on the Product Information.
MISSION STATEMENT
Falls are the number one cause of injury or death for workers in the construction industry. According to OSHA statistics, 61% of construction accidents were due directly to impalement from rebar. Here at Carnie Cap, Inc., we consider it our mission to help improve the safety culture which continues to grow in this risky business. We can't stop accidents from happening, but we can and do offer what we believe to be the best impalement protection device on the market today.
CORE VALUES
*              INTEGRITY – Integrity is demonstrated through decisions which exhibit relationships based upon mutual respect and balance the interests of our customers and our company with an unwavering commitment to ethical behavior.
 *             QUALITY – It is our objective to deliver quality product to our customers. We consider it of the utmost importance that our products provide the best level of protection to keep workers safe on the jobsite. In addition to quality products, we provide outstanding customer service. We are personally available to address your concerns and answer any questions you may have about our products. We believe you should not be subjected to a robo-receptionist.
*              DEDICATION – We are dedicated to doing our best to exceed our customers' expectations. We recognize the opportunity to serve you is a privilege. We are mindful and grateful for this every day.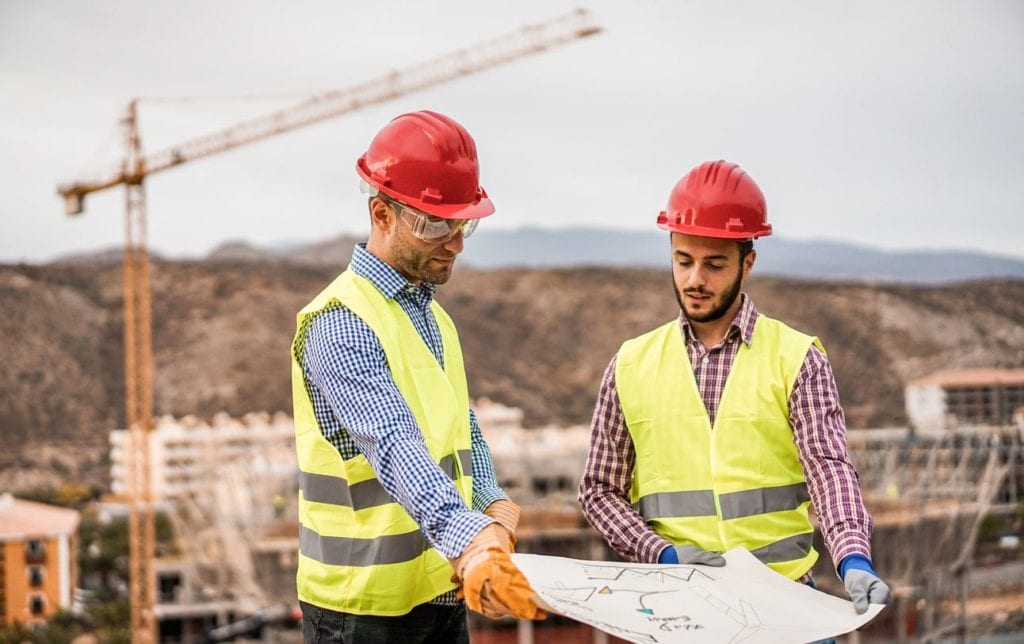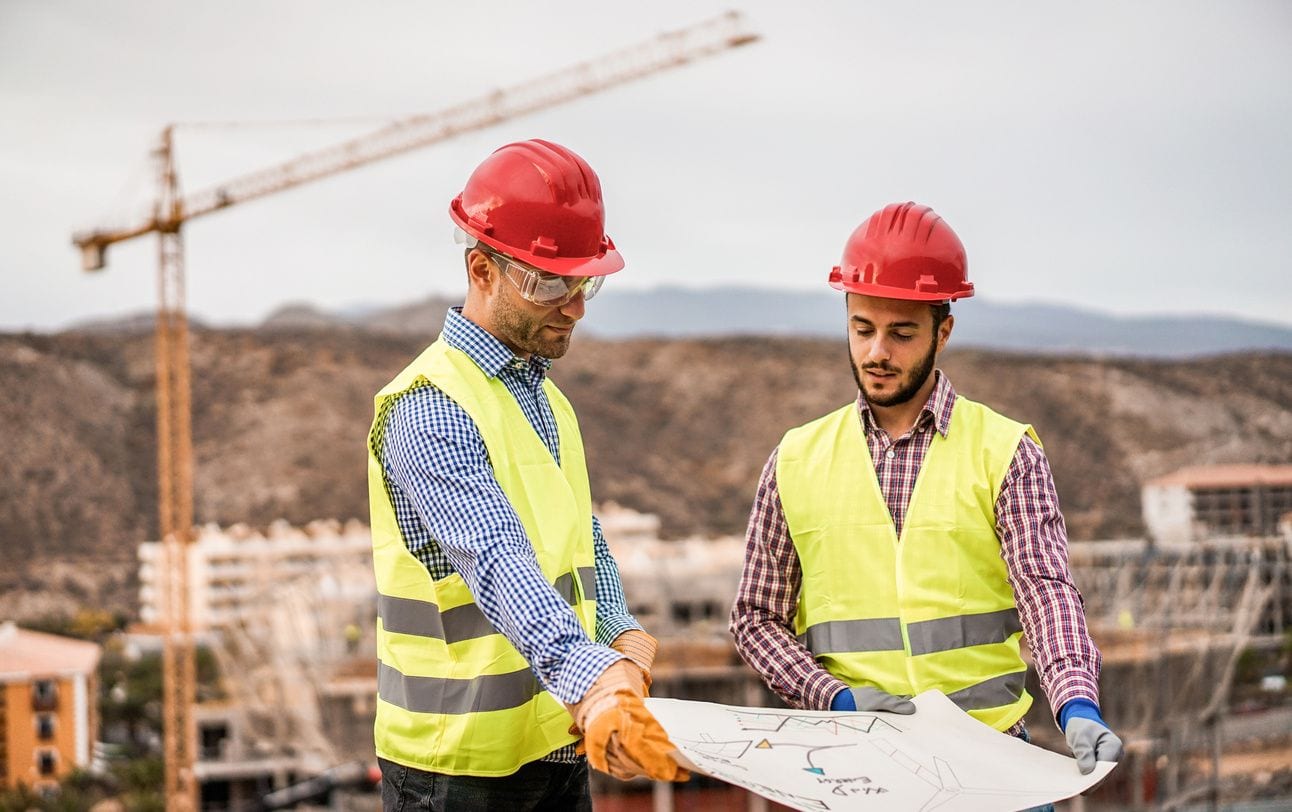 Carnie Cap, Inc.'s rebar cap system prevents impalement on jobsites. By Alan Dorich Now more than ever, construction sites are keeping a close eye on safety, particularly when it comes to falls. "The most frequent injuries and fatalities in construction are falls from a height," Wendy Hunt says. "When they fall from a height on a big project, they're likely to land on something sharp." One object they are likely to fall on is concrete reinforcement bars, but that is where Carnie Cap, Inc. can help. Hunt serves as the manager for the Moline, IL-based company, which provides systems that prevent impalement on rebar. She explains that Michael Carnicle, a site safety auditor, developed the system when he received complaints on a job site that standard rebar caps were falling off and in some instances, impalement was still occurring. "They didn't feel they were safe enough," Hunt says. After collecting input, he thought of an idea to place 2-inch by 4-inch beams in two squared U-shaped brackets that were supported by a tube that slipped over and encased the rebar. A larger model was created for larger diameters of rebar. Carnicle created a working model and got a patent, but took nine months of testing before releasing it to the market. Carnicle sold the product to the current owners in 2004. Avoiding Impalement Today, Carnie Cap, Inc. sells the system, which allows builders to comply with OSHA standards, including the requirement of withstanding a 250-pound weight dropped from 7.5 feet without the rebar breaking through. (The Carnie Cap™ was tested with a 10-foot drop). The systems works using only 2 Carnie Caps™ for every 8 linear feet of rebar (CAL-OSHA requires spacing every 4 linear feet and doubling the thickness of the lumber.) It also has proven advantages over previous rebar cap systems, including mushroom caps. With rounded tops and a stem, "Mushroom caps did really well for a while, if all you were worried about was getting scratched on metal," Hunt says. "I've had OSHA inspectors tell me that if someone falls on them, it makes a bigger hole." Carnie Cap, Inc.'s products also work better than flat caps that have metal in them, Hunt says. When a body hits these products, "They're not going to hit just one part," she explains. "They're going to hit in stages." On the first stage, "The rebar cap gets pushed down and the rebar pokes through the first layer of plastic, hits the metal insert and the cap bends to the side." she describes. In the nanoseconds after the initial impact, other body parts hit and that's when impalement is most likely to occur. Carnie Cap, Inc.'s system sets itself apart by featuring a longer plastic that holds the rebar cap in place, keeping them from falling off easily, and the wood absorbs the impact and prevents impalement. "To our knowledge, nobody has ever been impaled using our caps," she declares. "The importance of using fall protection devices including, but not limited to the Carnie Cap™, cannot be overstressed.  We caution veteran workers and new workers alike to be mindful of their safety equipment. It is there to protect you, whether you have been on the job for many years or only a day" Hunt says. Doing it Right Carnie Cap, Inc. sells its products exclusively through distributors across the country, as well as through master distributors in Canada, Western Europe and Chile. "The demand is continuing to grow, we're happy to say," Hunt says. She adds that the company values its distributors and treats them with a great deal of respect. "If a mistake is made and it's on our end, we'll make it right," Hunt says. "Our basic philosophy is making sure people are getting what they need and not just what they want." The company also makes sure to maintain a personal touch with its services. "As long as the current management is running the company, there is never going to be an online ordering system," she says, noting that Carnie Cap, Inc. accepts orders over the phone (309) 736-9752, by fax (309-736-9751) or email (carniecapinc@gmail.com) only. If its clients call and get an answering machine, "A human being is going to call you back," she asserts. "We do not have a 'robo'-anything." Meeting Demand With demand at a new high, Carnie Cap, Inc. has coped with the challenge of keeping its systems in stock. This year, scheduling became hard for the company, and things became even more difficult when its press suffered break downs. Carnie Cap, Inc. also saw the costs of plastic and labor increase. And although it has had to raise prices accordingly, "We are still making the same percentage that we ever were," she says. But even with these challenges, Carnie Cap, Inc. maintains the philosophy of keeping its products as reasonably priced as possible. "It's a very small item in a large inventory of construction products that constructors need to use in the building process," Hunt says. She sees more success ahead for Carnie Cap, Inc. as it will be making changes to ensure and maintain its lead times even with the growth of demand. "[We also will] continue to make products to the highest standards," she says. The company also plans to increase its web presence to spread awareness about the Carnie Cap™ system as well as safety. When the company started operations, "Social media wasn't even a thing," she recalls. "People didn't even have cell phones." Soon, she says, Carnie Cap, Inc.'s website will feature articles about construction safety as well as the importance of companies providing safety training. "We are helping to prevent the biggest cause of death in the construction industry," Hunt says. "We're proud of that." Carnie Cap, Inc.www.carniecap.comHeadquarters: Moline, ILSpecialty: Rebar cap systemWendy Hunt, manager: "To our knowledge, nobody has ever been impaled using our caps."